Offering non-stop entertainment and multi-cam action for free, Bigg Boss OTT Season 2 will stream from June 17 with iconic superstar Salman Khan hosting. This season gives the audience the ultimate power to influence the game, under the banner 'Iss Baar Janta Hai Asli Boss'. So, get ready to be wowed by Bigg Boss' new and unique OTT home, plus 24-hour non-stop entertainment starting June 17, only on JioCinema for free!
It's only been a week since Big Boss OTT 2 premiered, and the show has already made headlines. No matter what the show brings up, from constant fights to friendships, the audience enjoys every aspect of it. In Episode 7, 'Ghar mei macha bawaal', an astrologer-turned-actress Bebika Dhurve claimed that the show's host, actor Salman Khan, was 'betrayed' in love and needed a 'gharelu' wife. Interestingly, Salman Khan also shared his marriage plans recently, stating, "There is still time. I'm 57 years old. Matlab ek biwi honi chahiye".
Why such a statement?
It all started when Manisha Rani, another contestant, asked Bebika Dhurve if Salman Khan had ever been betrayed in love, and she replied, "Bhayankar wala (awful)." In addition, she argued that, despite the fact that Salman presents himself as "rough and rude", he is deep down a very emotional person.
"Jitna khudko rough and tough dikhate hai, emotionless dikhate hai, practical dikhate hai, workaholic dikhate hai, walk se utna hi naram dil aur pyaar mei dubne wala dil hai. (Despite the portrayal of him as emotionless, practical, and work-oriented, he is actually a soft person on the inside)," he added.
Salman needs a 'gharelu' wife
Gharelu translates as domestic, which means related to or concerned with home and family. To give more details, Belika stated that "Salman needs a 'gharelu' wife, to take care of his family. His ideal partner would be a housewife who understands and serves him, as well as taking care of his parents. At night, when he comes home, she is to offer him a meal and help him sleep peacefully. He needs someone who can calm his mind after a hectic day. He doesn't want a girl who is too ambitious. He wants someone to become a housewife," he explained in Hindi.
During the same episode, the face reading session with Bebika led to heated arguments with Abhishek Malhan and Jiya Shankar. Bebika and Abhishek were consoled by Manisha Rani. Also, Bebika informed Manisha that Jiya Shankar and Palak Purswani probably quarreled because Palak stole Jiya's special person. She claimed that Akanksha cheated 3-4 men and called her a gold digger.
Salman on 'Aap ki Adalat'
On talk show 'Aap ki Adalat', Salman Khan admitted to having been 'unlucky in love' due to his own shortcomings. When asked about his marriage, he replied: "Jab aisi koi aayegi, toh ho jayega, sir (when someone comes, it will happen). The presenter had asked again: "Does everyone want to know when you will get married?" And Salman had replied, "Jab upar wala chahega, sir (When Almighty God so wishes)".
The star had continued: "It takes two people for marriage. In the first case, the marriage did not happen. When I said yes, someone else said no. When someone said yes, I said no. Now there is a 'no' on both sides. When both parties agree 'yes', the marriage will take place. There is still time. I'm 57 years old. I want this time to be the first and the last. Matlab ek biwi honi chahiye. (There must be a wife)."
work front
Salman Khan is set to appear in tiger 3 next. The film also stars Katrina Kaif and Emraan Hashmi with Shah Rukh Khan making a cameo appearance in the film. The Maneesh Sharma-directed film is scheduled to hit theaters this Diwali.
read all Last News, trending news, cricket news, bollywood news,
indian news and entertainment news here. follow us Facebook, Twitter and instagram.
Related Posts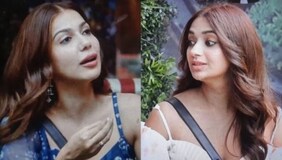 Bigg Boss OTT 2: Palak Purswani-Jiya Shankar Talk About Their Past Troubles And Why Their Friendship Ended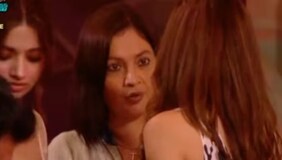 Bigg Boss OTT 2: Pooja Bhatt angers the internet with her attitude, takes on Palak Purswani