Meghan was tipped to land a Hollywood role linked to Princess Diana. Image courtesy: AP
Amid rumors of Harry and Meghan's divorce and bankruptcy, according to reports in the Daily Express, it has been suggested that the Duchess of Sussex will make a sensational return to acting as she and Harry battle to salvage her £80 Netflix contract. millions. Meghan Markle could take on a role that she was once related to her late mother-in-law if the idea comes to fruition.
Reports in Australia even suggest that the Duchess of Sussex could land the lead role in a sequel to the 1992 classic The Bodyguard: a notable twist, given that Princess Diana, Harry's mother, was once spoken of in connection with the movie. Kevin Costner, who starred opposite Whitney Houston in the original, is believed to have been pitched the idea of ​​a follow-up.
According to the report, a source told New Idea magazine: "The only thing Kevin loves more than an underdog like Meghan is a blockbuster. Speaking in 2012, Costner said, "The studio liked the idea of ​​doing Bodyguard 2" with Diana as the new love interest.
Related Posts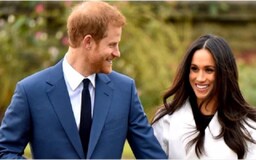 Prince Harry Goes Alone With Netflix Documentary Without Meghan Markle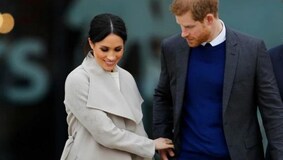 Harry, Meghan's rumored divorce: Not just the UK, the US is also 'fed up' with the couple
The Duke and Duchess of Sussex are heading for bankruptcy
There is speculation that Harry and Meghan are heading for bankruptcy. Royal biographer and Tom Bower and GB presenter Dan Wootton have spoken about Prince Harry and Meghan Markle's "week from hell", in which the couple lost their massive Spotify deal. They recently lost their $29 million deal they closed with Spotify in 2020 after failing to meet productivity benchmarks.
Spotify even labeled them as scammers. According to GB News, after Spotify removed Meghan's Archetypes podcast after just one series, some have suggested the couple's empire is "falling apart". Royal expert Angela Levin has told The Sun Online that any future projects between the couple will be "a disaster". Its value is not as high as it was before.
Spotify recently launched Meghan Markle's podcast on its platform, citing its failure to meet the productivity benchmark. Page Six has reported that Spotify has called Meghan and Prince Harry "lazy" and "fucking scammers" over the matter. The couple's content creation label, Archewell Audio, confirmed in a joint statement with Spotify that the podcast would be removed. It read: "Spotify and Archewell Audio have mutually agreed to part ways and are proud of the series we did together."
Spotify's termination of the deal comes amid reports of a financial crisis facing Meghan and Harry. The bill for the couple's private security is reported to be about $2 million a year. Added to that is the cost Harry incurs from his legal disputes. They are not broken. But they are going to have to keep spending their money, instead of depositing it in the bank," said a source quoted by Page Six.
(With contributions from agencies)