Prince Harry and Meghan Markle. Image Credits: Prince Harry and Meghan
Meghan Markle's Hollywood dream is officially dead as her documentary with Prince Harry fails to land a single Emmy nomination. The Sussexes pitched their entire series as a potential contender, and some people are even projecting Harry and Meghan to win the documentary category. But it turns out that Hollywood isn't interested in investing in the Sussex brand. The six-part series, directed by Liz Garbus, was under consideration for the Best Documentary or Nonfiction Series category.
Even after the magnificent success of the docuseries on Netflix, Harry and Meghan were rejected by the Emmys. According to the TERM, as a consolation, harry and meghan earned an honor Tuesday when it was nominated for a Hollywood Critics Choice Awards in the category of Best Streaming Nonfiction Series.
The docuseries revealed many dark secrets of the British royals that were not welcomed by the British royal family. In one episode, she said that her family exhibits a "great level of unconscious bias", though he suggested that it was not the fault of individuals, but rather a reflection of the culture at large. She added: "Once it has been pointed out or identified within you, you have to correct it. It's education, it's awareness, and it's a constant work in progress for everyone, including me."
Related Posts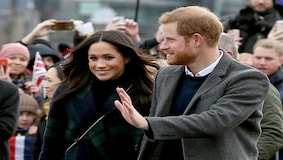 Why YouTuber threatens Harry and Meghan with a defamation lawsuit | Explained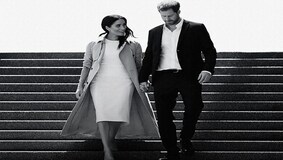 Harry and Meghan Developing 'Great Expectations' Prequel for Netflix After Splitting from Spotify
Initially in the US, Harry and Meghan got positive coverage. But, later, things also changed there. And no one really wanted to be associated with the couple. Not just the UK, the US is also 'fed up' with the couple. Many felt that Meghan and Harry needed to stop playing the victim card. Finally, the United States has understood that Harry and Meghan seek attention. Based on reports on geo tv, it seems Americans are fed up with the Duke and Duchess of Sussex's narrative of "denigrating" the royal family.
The couple has been advised to change their strategy to gain support and sympathy. Critics and royal commentators are urging them to stop playing the victim card.
Former Conservative MP Louise Mensch recently lashed out at the couple while speaking to Piers Morgan on Sky News, claiming that everyone is fed up with them.
Mensch told the former Good Morning Britain presenter that while the Sussexes "sell a lot of books", they "have shed the credibility they had with both hands".
Meghan and Harry, who have lost their lucrative Spotify contract, were not invited to the Obamas' 60th birthday party, which was attended by some big public figures and celebrities. The Sussexes were also not invited to attend the Met Gala.
Meghan's invitation to Prince Archie's fourth birthday party was also turned down by some A-list celebrities.
The Duchess reportedly invited several high-profile people to celebrate her son's birthday, including Katy Perry and her fiancé Orlando Bloom. But, the celebrity couple declined the former Suits star's invitation.
Pop superstar Taylor Swift also snubbed Meghan and Harry as she reportedly refused to be part of the couple's now-defunct podcast, despite receiving a personal letter written by the Duchess herself.
A royal commentator recently claimed that the social elite in Washington and Hollywood stars are "distancing" from Harry and his wife.
Citing the Sussexes' absence from recent events, Hilary Fordwich recently claimed that the parents of Prince Archie and Princess Lilibet have "wasted" the opportunity to foster diversity in the royal family and strengthen relations between the US and the US. the United Kingdom.
"It's so sad what the Sussexes have wasted. They had near universal support and hope for what they could bring to the table, whether it was diversity or a transatlantic relationship. Unfortunately, they made the decision to denigrate the royal family, he told Express UK.
Meghan an agent of destruction
We all know that Meghan was the mastermind behind Harry's controversial memoir Spare. Meghan Markle has been an agent of destruction, a royal biographer had previously been saddened by the leak of Prince Harry's memoir. Replacement. Royal biographer Tom Bower also said Meghan Markle had "constantly" sought platforms to speak to before meeting Prince Harry. "She wanted to be Angelina Jolie; a celebrity and a famous influencer. But she was irrelevant. Being with Harry gave her that opportunity and she 'played with him' from the start. Harry was groomed by Meghan. Her wedding guests were all from Hollywood, not family, which shows her schedule. She always wanted to go back to Hollywood," said the biographer. It's true that Meghan Markle has been an agent of destruction and she understood Harry's vulnerability.