doug mcintyre
football journalist
HENDERSON, Nev. – During US Soccer's Friday press conference to announce the return of Gregg Berhalter as head coach of the men's national team, sporting director Matt Crocker revealed that veteran players had significant input during the search process. which led to the 2022 World Cup boss being rehired.
A day later, several of those players spoke for the first time since the news was made official. They all offered their support for Crocker's final decision, not that that should come as a surprise. Of course, no one would publicly say they didn't want Berhalter back, even if they privately felt so.
What did stand out, however, was how effusive some were in their praise of the new/old USMNT leader.
"He's kind of a father figure to all of us," starting winger Tim Weah said, noting that Berhalter had coached much of the team since they were teenagers. "I think he's an amazing coach. And I think he's definitely the piece that ties all of this together."
"I think that's something we can all get behind," left-back Antonee Robinson said of Crocker's decision. "Gregg is the right person for the job. I think he's going to move this team forward like he has in the past. And I think a lot of players are really excited to work with him." [again]."
Even Ricardo Pepi, who has every right to hate Berhalter after the manager left the now 20-year-old striker out of his 26-man squad for Qatar 2022, seemed committed to mending the couple's fractured relationship.
"The truth is that it's very good for the squad," said Pepi, who admitted that "it's always going to hurt not to go to the World Cup."
"Personally, I think that everything that happened between us is behind us," Pepi continued. "We'll probably sit down, him and I. We used to have a good connection, and talking to him won't be a problem for me. I know we'll work it out."
"I was really motivated to come back" – Gregg Berhalter on his return as USMNT manager
But first, the USMNT has Sunday's CONCACAF Nations League final to play, against Canada, just off the Las Vegas strip. Interim coach BJ Callaghan will lead the team in that and through the three-week Gold Cup, which begins next weekend. Berhalter will return to the bench for a pair of friendly matches against rivals in September to be announced at a later date.
Crocker informed the players of Berhalter's return at a team dinner following Thursday's 3-0 win over main rival Mexico.
"The best way I can describe the atmosphere when the players and staff found out that night that Gregg was coming back was a very professional approach," Callaghan said later Saturday. "When you have clarity, there is a sense of calm. Because now everyone understands how this is going to proceed."
After not having a full-time coach all year, there's also a sense of relief that all the drama and uncertainty is finally behind us.
"I'm happy that it calms down a bit and we can focus on what our main goal is. I think everyone in general has a main goal to progress towards that 2026. [World Cup]Weah said. "This is the first step."
Even one of Berhalter's rivals, Canada coach John Herdman, is glad to see him back.
"I thought it was a great decision," Herdman said Saturday. "I got to know Gregg pretty well [2022 World Cup cycle]. He is just a wonderful human being. I think he has done a very good job. You can feel that the players have accepted what he was doing. I think he takes a lot of pain out of the fans here, for what reason I'm not sure."
It is true that not everyone is delighted with the appointment. Surely that includes multiple players. We still don't know how Gio Reyna feels, as Reyna, who Berhalter almost sent home from the World Cup due to his initial refusal to accept a role off the bench, has not been available for comment since the news broke. . Overall, though, Berhalter appears to have a critical mass of support within the locker room.
"I think a lot of the guys are happy," Weah said. "When you build a personal relationship, not just with a certain group of players, but with everyone, I think it's very important. And that's what Gregg has done. I mean, we've accomplished a lot."
"It's a family," Weah added. "He was a big part of this family. He was key. So it's definitely nice to have him back."
Doug McIntyre is a football writer for FOX Sports. Before joining FOX Sports in 2021, he was a staff writer for ESPN and Yahoo Sports and has covered the United States men's and women's national teams at various FIFA World Cups. Follow him on Twitter @ByDougMcIntyre.
---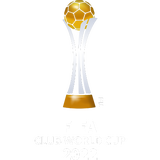 Get more from the FIFA Club World Cup Follow your favorites to get information about games, news and more
---