John Fanta
College basketball broadcaster and reporter
It's one of the major takeaways from this college basketball offseason: St. John's University is back on the map, and it's not to be taken lightly.
As we head into the second half of July, Hall of Fame coach Rick Pitino scored another recruiting win for the Red Storm, rounding out the Johnnies' roster by signing transfer forward Chris Ledlum.
The rising senior, who began the offseason as a transfer from Harvard after playing three seasons for the Crimson, now heads to New York after originally committing to Tennessee to play for Rick Barnes. A change of heart on the part of Ledlum, a Brooklyn native, led him back closer to home to complete his college degree.
Averaging 18.8 points and 8.5 rebounds per game last season, Ledlum is considered a tough, physical rebounder who can cause matchup problems with his 6-foot-6, 225-pound frame. With Ledlum adding his rebounding prowess to the frontcourt along with fifth-year Joel Soriano, who was second in the NCAA with 25 double-doubles last year, St. John's recent weakness on the backboard should be a thing of the past.
"In my opinion, he was the highest level athlete and talent in our league last year," an Ivy League head coach told FOX Sports when asked about Ledlum. "He's not a good rebounder, he's a standout rebounder with huge hands. Everything he puts his hands on, he keeps. Honestly, he would make a lot of money as an NFL tight end one day, but he can also be a great pro at the rim. He's super versatile offensively. The defense needs some work, but he can defend the ball."
While Pitino has highlighted the offseason with portal additions of standout guards like reigning Ivy League Player of the Year Jordan Dingle, UMass transfer RJ Luis, UConn transfer Nahiem Alleyne and others, there were concerns Soriano would have to shoulder most of the inside load. That's what makes the addition of Ledlum a perfect fit and a late-game statement move by the Johnnies this offseason. He presumably will be the team's starting power forward.
Landing Ledlum marks a second straight strike for Pitino, 70, who reeled into the highest-ranked St. John freshman in a decade with Simeon Wilcher, a North Carolina combine guard who sits 34th in the national composite ranking of 247 sports for the recruiting class of 2023.
Like Ledlum, Wilcher also chose to stay home, hailing from Plainfield, NJ, where she led Roselle Catholic to back-to-back state championships.
There was a consensus that Pitino, who has gone from Iona in New Rochelle to a hit-hungry Big East program, would put the Red Storm back on the map. The Johnnies, who call Madison Square Garden home, haven't sparkled under the bright lights of New York in some time, slipping into a state of irrelevance. St. John's hasn't won an NCAA Tournament game since 2000.
There's no question that St. John's was in position to be a top-25 team and compete for a berth in the NCAA Tournament with Pitino in charge, even before Ledlum's addition. For a team that has been structured to adapt to modern basketball with spaces and multiple perimeter threats, the only missing piece has now been filled with the transfer from Tennessee.
As Pitino has said, patience is not a New York thing. He wasted no time originally recruiting Ledlum before he went to Tennessee, visiting the then-Harvard transfer at his home less than a week at work in St. John's.
On Wednesday, Pitino and his staff got their reward, sending out one last reminder that the Big East may be considering a new and improved St. John's program in November.
John Fanta is a national college basketball broadcaster and writer for FOX Sports. He covers the sport in a variety of capacities, from announcing games on FS1 to serving as a main anchor on the BIG EAST Digital Network to providing commentary on The Field of 68 Media Network. Follow him on Twitter at @john_fanta.
---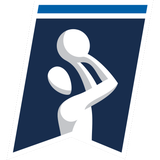 Get More on College Basketball Follow your favorites to get information about games, news and more
---