John Fanta
College basketball broadcaster and reporter
The NCAA announced that the Division I Men's Basketball Committee discussed a possible expansion of the NCAA Men's Basketball Tournament this week, though expansion of the 68-team field is "not imminent."
"The committee should be a good steward of the Division I Men's Basketball Championship," Dan Gavitt, NCAA senior vice president of basketball, said in a release. "They are committed to doing their due diligence by looking at a few different models to make an informed decision that is in the best interest of the championship, and that may very well include deciding against expansion. Whether or not the tournament expands remains to be seen. "
This discussion is a result of recommendations made by the Division I Transformation Committee, which was formed in 2021, to "identify opportunities to modernize college sports and recommend forward-looking changes for the NCAA to consider." One of the committee's recommendations was to qualify 25% of a sport's membership to a championship for those sports that have at least 200 participating schools. The NCAA Men's Basketball Tournament currently welcomes 68 of the 351 college basketball programs, which is 19.4% of schools.
This all comes a year after SEC Commissioner Greg Sankey, one of the most impactful people on the college sports scene, said he wants to "take a fresh look" at the NCAA Tournament.
"Just take another look at all this", Sankey told Sports Illustrated. "As we think collectively, everyone goes to the corner and says, 'I have to hold on to what's mine.' But how do we contribute and build it better together?"
My take: There's the saying "where there's smoke, there's fire," but there's little to no appetite on the part of most people around college basketball for the biggest postseason tournament in sports to be tweaked. If it is not broke, do not fix it.
March Madness is thriving, delivering parity and Cinderella stories that are quite frankly in a category of their own. Sure, Sankey would love to see more teams from his conference do the Big Dance and not be sweating it out on Selection Sunday. It's a financially beneficial move for him and other top conference commissioners. But for an NCAA statement to say that nothing is imminent and that the committee "may very well decide against expansion" is revealing of the current situation.
The NCAA Tournament is perfect in 68 teams. Expanding it further dilutes the meaning of the college basketball regular season and could hurt an event that never misses.
Changes to March Madness should be more than just "not imminent." They shouldn't pass. Period.
John Fanta is a national college basketball broadcaster and writer for FOX Sports. He covers the sport in a variety of capacities, from announcing games on FS1 to serving as a main anchor on the BIG EAST Digital Network to providing commentary on The Field of 68 Media Network. Follow him on Twitter at @john_fanta.
---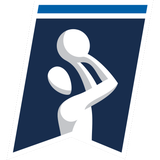 Get More on College Basketball Follow your favorites to get information about games, news and more
---